InnoGear Selfie Stick
Is an ultramodern wireless Bluetooth cell phone Monopod.  This Selfie Stick is detachable and assembled into 5 sections for multiple ways of use.  With or without the flexible pipe, using the attached telescopic tripod, you will find this item strong enough to support the flexible pipe for long-distance and more stable shooting.
Compatible with…
Samsung Galaxy S3 and S4
Note 2 and 3
iPhone 6, 6 Plus, 5s, 5c, 5, 4s, and 4
HTC One M7 and M8, Mini
Ah yes, the Selfie Stick!  This handy tool allows you to put your camera or cell phone on a stick so that you can create the perfect Selfie!  You can take photos from further away than if you just used your arm.
Imagine taking the most beautiful pictures high above mountains while skydiving!  Selfie Sticks are an absolute necessity to always have on hand.  You never know when the day comes that you are finally going to take the perfect Selfie! You will become the master of Selfies!
Capture your most memorable moments when vacationing.   Then, instantly share your good times with just a click! Vacations are always something to cherish and remember and you want your memories to last forever!  Vacations are unforgettable!
These Selfie Sticks are very light and portable so they will fit in your pocket or purse.  When needed, attach the phone into the holder, extend the Selfie Stick, and click.  That's all there is to it!  You will appear to be an expert photographer!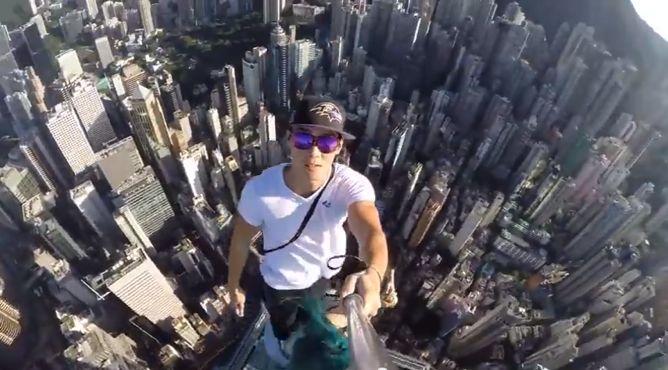 Remote Shutter
It is the perfect gadget for your iPhone as it's remote shutter control button is situated in the correct manner of the stick to manage Selfies with the click of a button.  Zoom in or zoom out to take a picuture of a small portion or the full image.
I have read 2 different opinions regarding the zoom in/out feature.  Comments through Amazon show the feature works with iPhones; however, there is a disclaimer here.  The zoom in/out function currently works only with Samsung Smartphones with an Andriod 2.3.6 system.
Why would you want one?  Why not?  Using a Selfie Stick allows you to take a decent picture of yourself /others with beautiful backgrounds.  Absolutely perfect for iPhones, Androids, and digital cameras.
Telescopic Tripod Self-Portrait Bluetooth Monopod Hand Grip
This flexible pipe can be extended to 31.5 inches, with adjustable phone holder clamp and thumb screw of Monopod locks for multiple angle shooting with a 180 degree position. Adjustable phone holder fits all phone widths between 2.2-3.3 inches.
Led lights show the status of the power and Bluetooth pairing conditions.
You don't need an instruction manual to figure out how to use this…attach your camera or phone, extend the stick, and smile!
It is ideal for travel, video diaries, camping, concerts, aerial photos, and sports.
You are getting a great deal with this package.  A steal at only 22.57 dollars.  You will receive:
Selfie Stick*1
Flexible Pipe*1
Telescopic Tripod*1
Cell Phone Clamp*1
USB Cable*1
Carrying Bag*1
You can now give the perfect gift!
If you like taking pictures, it will change your life!